Kettlebell Exercises for Beginners
Learn Kettlebell Exercises for Beginners Basics
Watch the tutorial video and learn the kettlebell basic moves.
Beginner's Kettlebell Workout Demo from BodyStrong
Watch the kettlebell workout demonstration for beginners…
In my last post I was blogging about Suzzane Prickett's kettlebell exercises success story with kettlebells and "Kettlebell Way To Your Perfect Body" DVD which is recommended by Beth Chamberlin.
After a few weeks of kettlebell exercises — Suzanne's back pains banished and she lost 25 lbs! If you've missed my last post you can find the link below to read about Suzzane's success story on her kettlebell exercises and workouts.
Read Beth Chamberlin's The Kettlebell Way DVD: To Your Perfect Body Success Story
Suzanne had also shared this kettlebell exercises for beginners in her kettlebell's success story which was featured in Woman's World magazine. See magazine's issue below.
"Kettlebell Way Workout" – Beginners' Exercises
These are exercises that Suzanne has shared. Start with these 2 beginners' exercises recommended by Beth Chamberlin and personal trainer Anthony DiLuglio:
1. Basic Swings
Standing with feet shoulder-width apart, place kettlebell on the floor midway between your feet
Squat down and grasp kettlebell with both hands, keeping your weight on your heels
Stand up straight, thrusting hips forward, and swing the kettlebell up to chest height, then lower it
Return to start position; repeat 10 times
2. Chest Press
Lie on your back holding kettlebell at chest with both hands
Pinch shoulder blades together and raise your arms, pushing kettlebell toward the ceiling
Return kettlebell to chest; repeat 10 times 1
Beginners' Help Resource: Kettlebell Right Size for You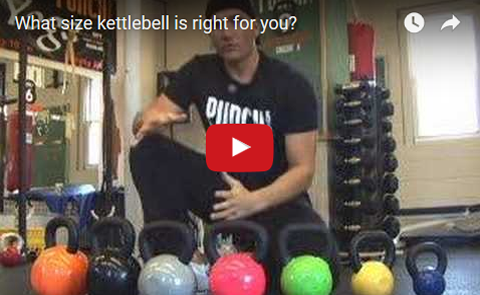 1 Source: Excerpts taken from Woman's World, p. 40, May 4, 2009 issue.
To obtain Woman's World Back Issues send check or money order ($2.50 per copy) to:
Woman's World Back Issue Dept.
270 Sylvan Ave.
Englewood Cliffs, NJ 07362